Fall Cocktail: Tom and Jerry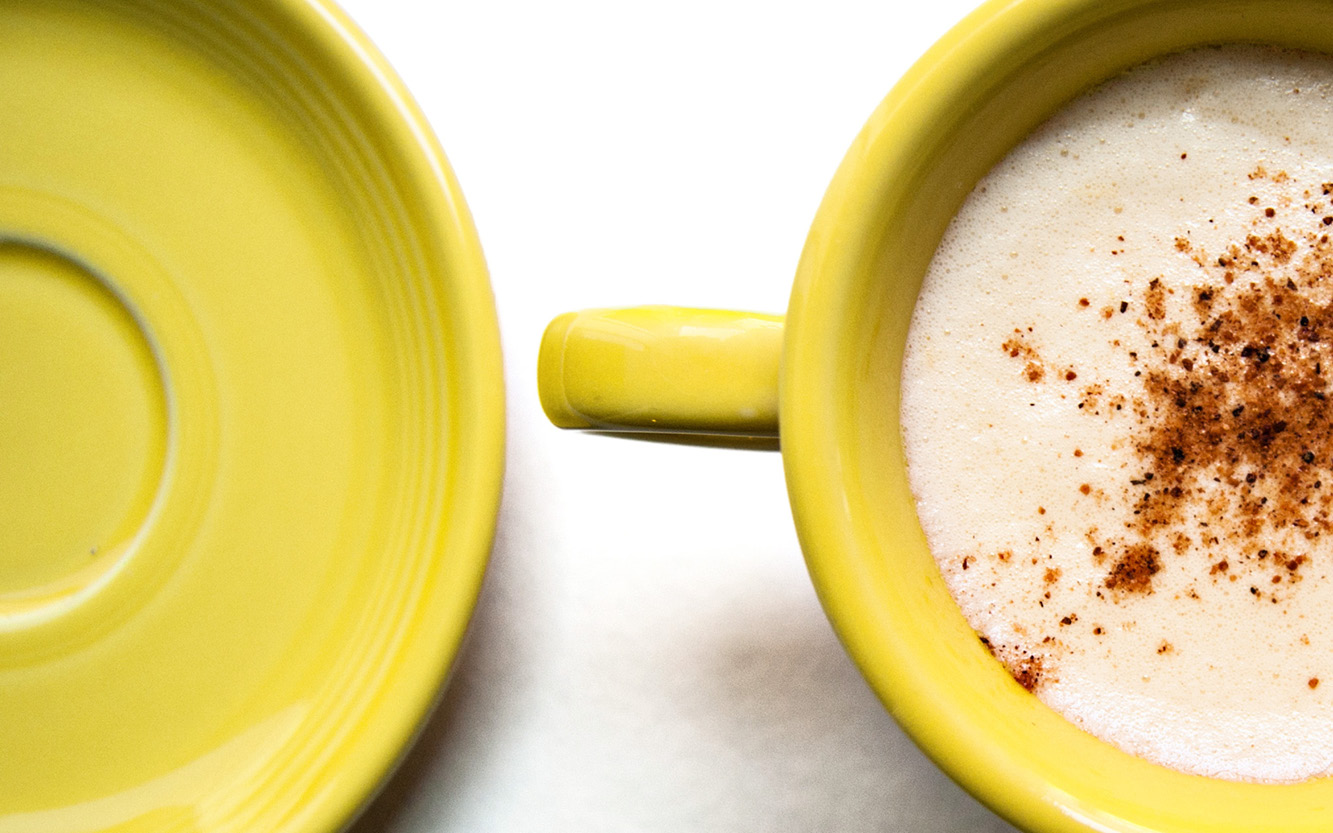 is a traditional Christmastime cocktail in the United States, devised by British journalist Pierce Egan in the 1820s. It is a variant of eggnog with brandy and rum added and served hot, usually in a mug or a bowl.
The Batter: Separate one dozen eggs. Beat whites stiff. Beat yokes While adding 5.5 cups of super fine sugar and one Teaspoon of vanilla. Fold whites in yolks.
 
The Shaker: Pour liquor in proportional amounts into A shaker. Turn over and mix.
 
The Mug: Serve drink in mug. Fill mug 2/3 full of hot water. Add a shot of liquor from the shaker. Mix in a scoop of batter. Top off with a dash of nutmeg.
Stay warm during the cold months with this awesome drink from the Nonemacher's recipe box. Don't get it confused with spiked eggnog – a Tom and Jerry's drink is quite different and much better in my opinion! The recipe above is a big batch of mix for when the whole family is together, so feel free to half it or even quarter it for small gatherings.