Creative Exploration: Balcony Installation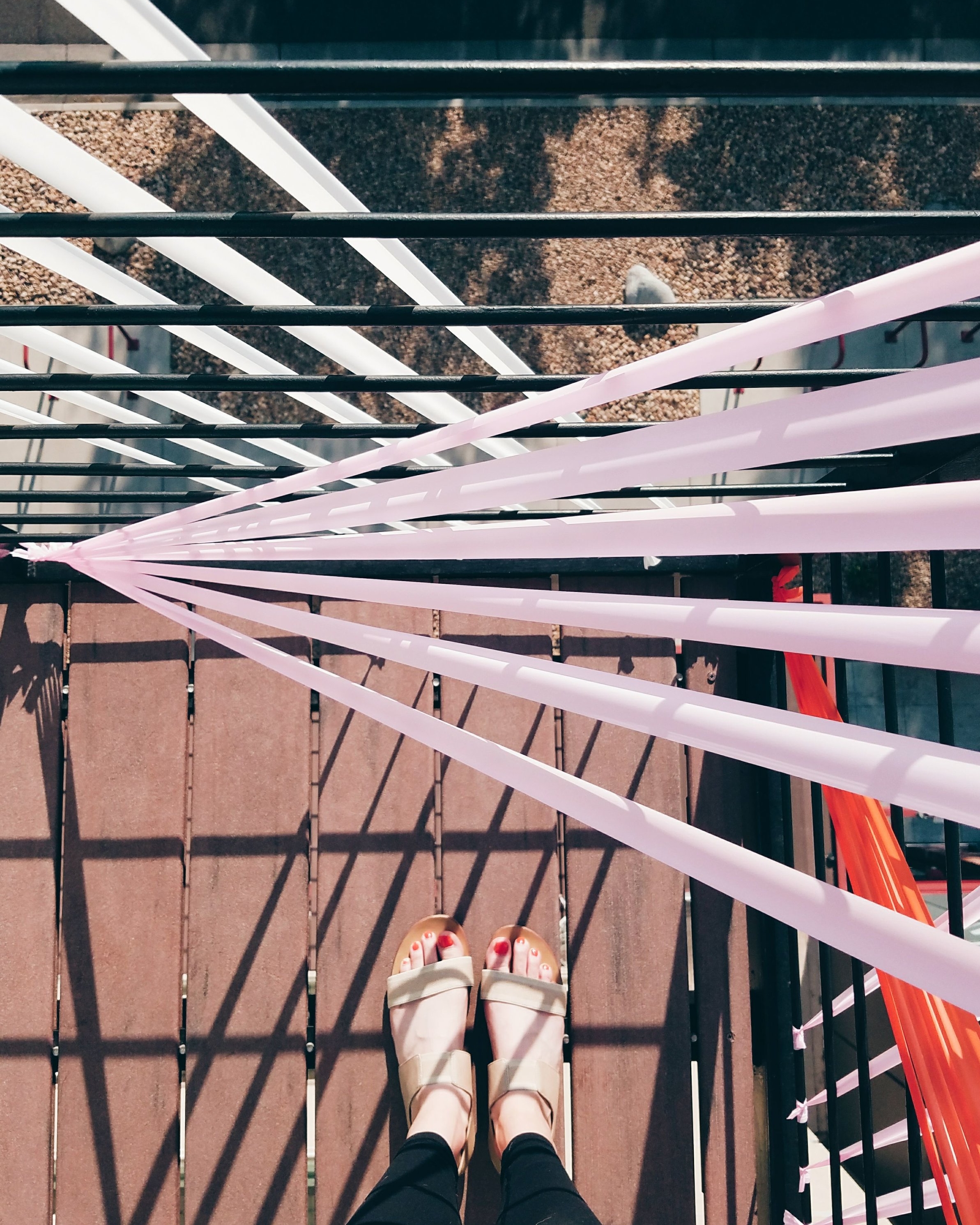 "To stimulate creativity one must develop childlike inclination for play and the childlike desire for recognition." - Albert Einstein
I'm not sure what it was, but I needed a fun night sitting on my balcony, playing and creating by myself. As an adult, playing seems silly at times. I constantly make excuses and tell myself its nonsense. But the other night, I just did it for me. To enjoy creativity again. To play again.
Creative life, happy life
Do you ever get stuck in a creative rut? If you're like me, you go through these slow, creative phases from time to time. Maybe even more than you would like. I, personally, have picked up reading books that talk about personal and creative growth (book list coming soon!) to help me brainstorm ways to jump out of my current fog.
Just recently, I finished Big Magic by Elizabeth Gilbert. I found myself reading it chapter by chapter on my balcony. I was highlighting, notetaking, sipping tequila, and brainstorming throughout the whole book.
A couple quick things I learned from those evenings:
I love to highlight in books! Books are tools and if I can't remember a certain inspirational passage or list of helpful notes, then I am not using this tool the best way I can. Things that struck me, I highlighted.

My balcony is a place for relaxation and a place for mental thought. How is it that just sitting outside and listening to your surroundings is overly therapeutic? How have I just figured this out in my 30s?!

Most importantly, I realized that I can create my own art, however - whenever I want to.
As weird and simple as #3 sounds, it really didn't hit me until I read "because in the end, creativity is a gift to the creator, not just a gift to the audience" from Big Magic. I can be creative just for me?! Mind-blown
As an entrepreneur, we are always looking for the next client, the next gig, the next place we can make an income to live off of. We can be stuck on the business side more than on the creative side. We can forget that it takes a person to run a business and this person needs to be fulfilled on various levels to be successful and happy. I can create just for the simplicity to feel happy.
So to sum up, I was in a creative rut not long ago. I took what I had recently learned and jumped into action. I had a canvas (my balcony), I had a medium (flag tape), and I had a desire and need to create something... anything.