Introduction to Macher Studio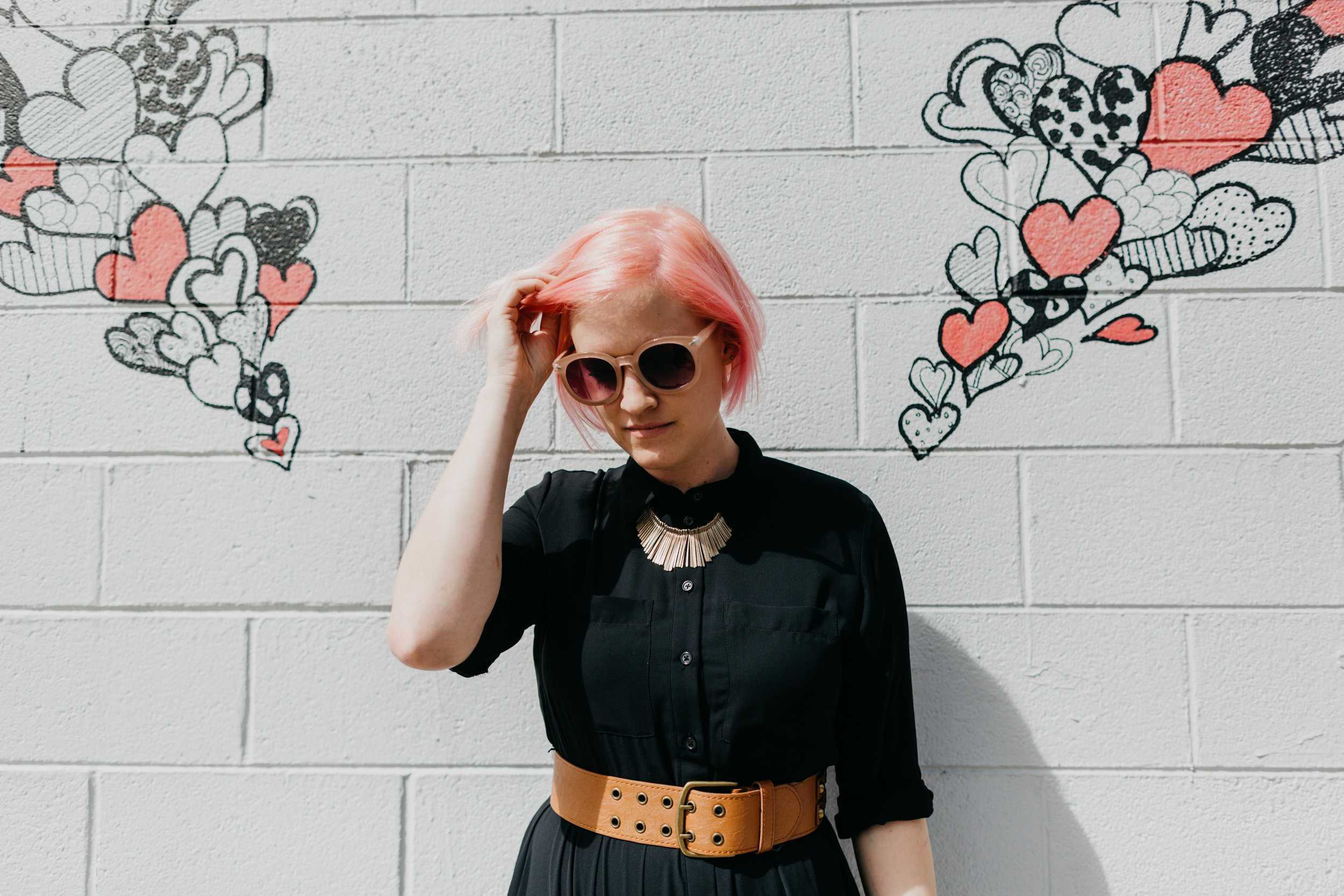 I'm Midwest girl at heart, but thrilled to live by the mountains and a hub of the west, Denver. I love trying out new breweries in town (any dark, smooth beer steals my heart), attending the latest underground rap show with friends, creating new cocktails for her fellow apartment dwellers to test, and stress relieving by walking my pup, Dakota.
Drink of Choice: Soy Latte.
I was born and raised as a small-town girl from Wisconsin. Although it's a nostalgic place to call home, I've settled out west in Denver where an urbanite and mountain-traveler suites me better.
As long as I can remember I've always had the desire to create. From scrapbooking when I was little, to designing our volleyball camp shirts, to making crafts for holiday gifts, I've thrived off using my hands to create. Then before I knew it, I got my first computer, camera, and tools to create digitally and my world was lit up with passion and nonstop ways to create and design.
Searching for ways to explore my creative curiosity, I set out for a design focused education. I graduated from UW-Stout with a BFA in Art and then the University of Oregon with a Masters of Interior Design. While bathroom details, long project timelines, and a 9-5 job was quickly becoming my new reality, something was still missing.
With a move to Denver, I co-founded ENLY, a place to explore my design voice, passions, and the world of temporary events and happenings, all while not having to punch in. It was a place to think, question, explore, and experiment with my diverse creative background.
Looking to merge my worlds of fine arts, space, and human behavior, I stepped out to create Macher Studio, a multi-disciplinary creative hub. I am a content creator working with various materials and tools to create modern, beautifully crafted, and original content and installations.
The Rolling Pin | Denver, Colorado