IVAR | Ikea Hack
DIY Goodness
Living in a studio apartment is a love / hate relationship I am currently having. While Denver rent prices are always increasing, and affordable housing is non-existent, I will be fighting this small space in more ways than one. But - I just added a new piece that will save me from clutter, uncontrolled chaos, and the line of booze bottles filling up my countertop.
I had an older dresser with 5 large drawers that's not ideal anymore for the items I am now collecting. So I searched high and low for a replacement and finally decided that customizing a piece from Ikea was my best solution. While I can add more parts to it down the road, if I get a larger space, a smaller piece from the Ivar system seemed like the right fit. With some painting, added door pulls, and assembled in a convenient way, I created a perfect little space for storage and a photography workstation.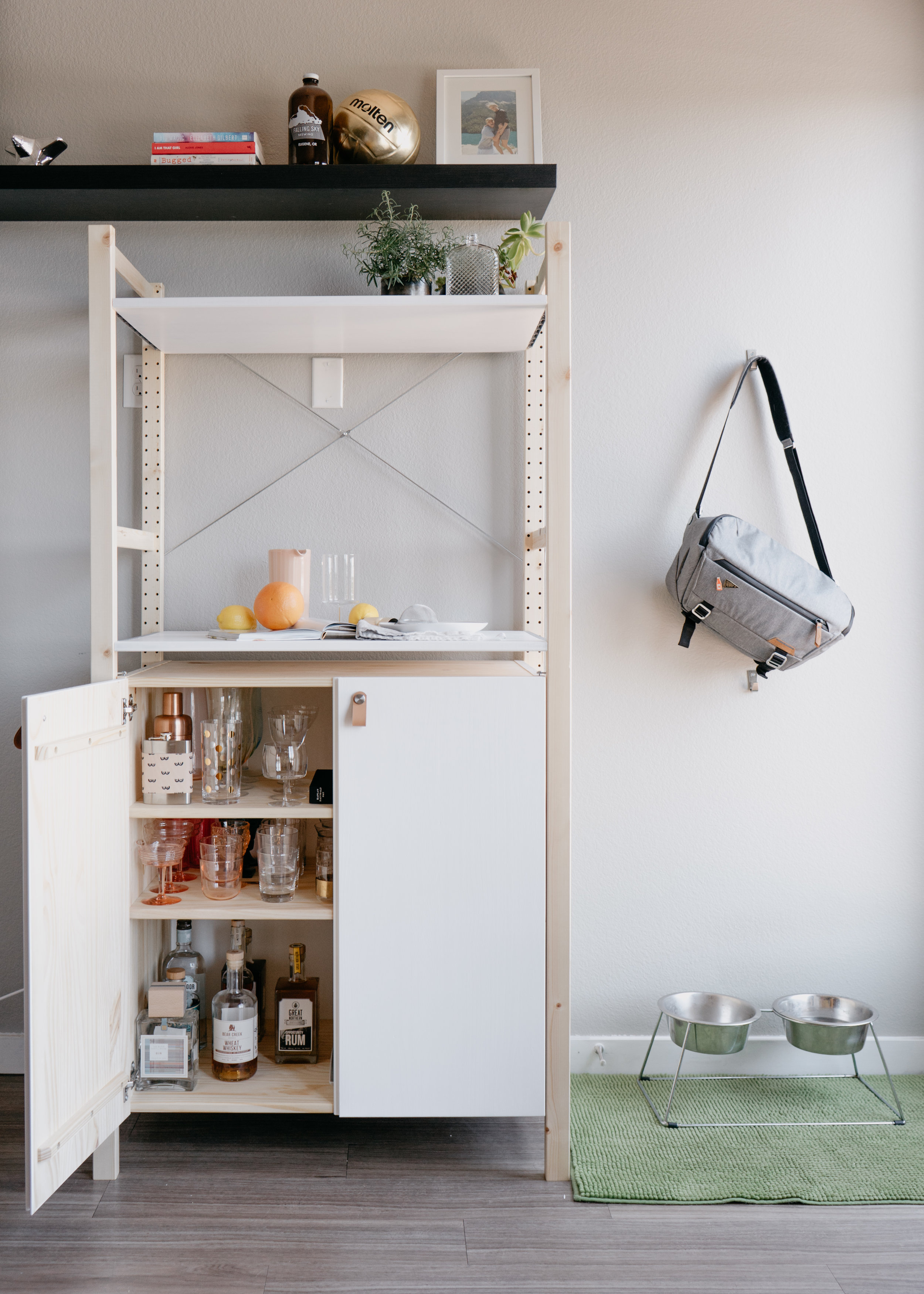 Top Shelf: This is a place for lenses, props that are handy, and anything I need to quickly access, but don't want in my way.
Workspace: Since my style is a bit more minimalistic and simple, a large white surface where I can easily prop up extra reflectors and colored sheets of paper was necessary. I left myself just enough room to capture a flatlay too.
Paper Storage: This is a small but necessary space I was struggling to create in our studio apartment. So, just above the cupboard, I placed the workspace shelf for paper storage. I can fit sheets of formcore and paper that are around 20" x 24".
Cupboard: This is where I keep the cool shit and hide the clutter of glassware, booze bottles, and props.
Bottom: I propped the cupboard up a few pegs so I can easily sweep the dog hair out from underneath. That's a pro move right there!