Blueberry Yum Smoothie
As back to school vibes are on top of us, I've quickly realized that our poor breakfast habits are not doing us any good. As we live in a studio apartment, when one person gets up (*cough - John rising with the sun), the other will start moving along in their day too.
We are not cooks. We are not the tidiest of couples. We live in our car - so to speak - during busy weeks and only make the bed when company is coming over. So, I wanted an easy and adaptable solution to our breakfast routine. Along with a recent doctor's visit and overall wellness makeover, I've decided that the big guy and I need to up our healthy eating habits, one meal at a time.
So to start, like the researcher in me dictated, I asked a few fellow foodie friends (Kelsey Buzzell and Anna Miron) to steer me in the right direction. With a list full of influencers to follow, I started with the gal I am most familiar with, Lee from America. She featured 4 Bananaless Smoothie Ideas and I jumped at the most colorful to start with. I grabbed my newly purchased Magic Bullet and took it out for its first spin (HA! - pun intended).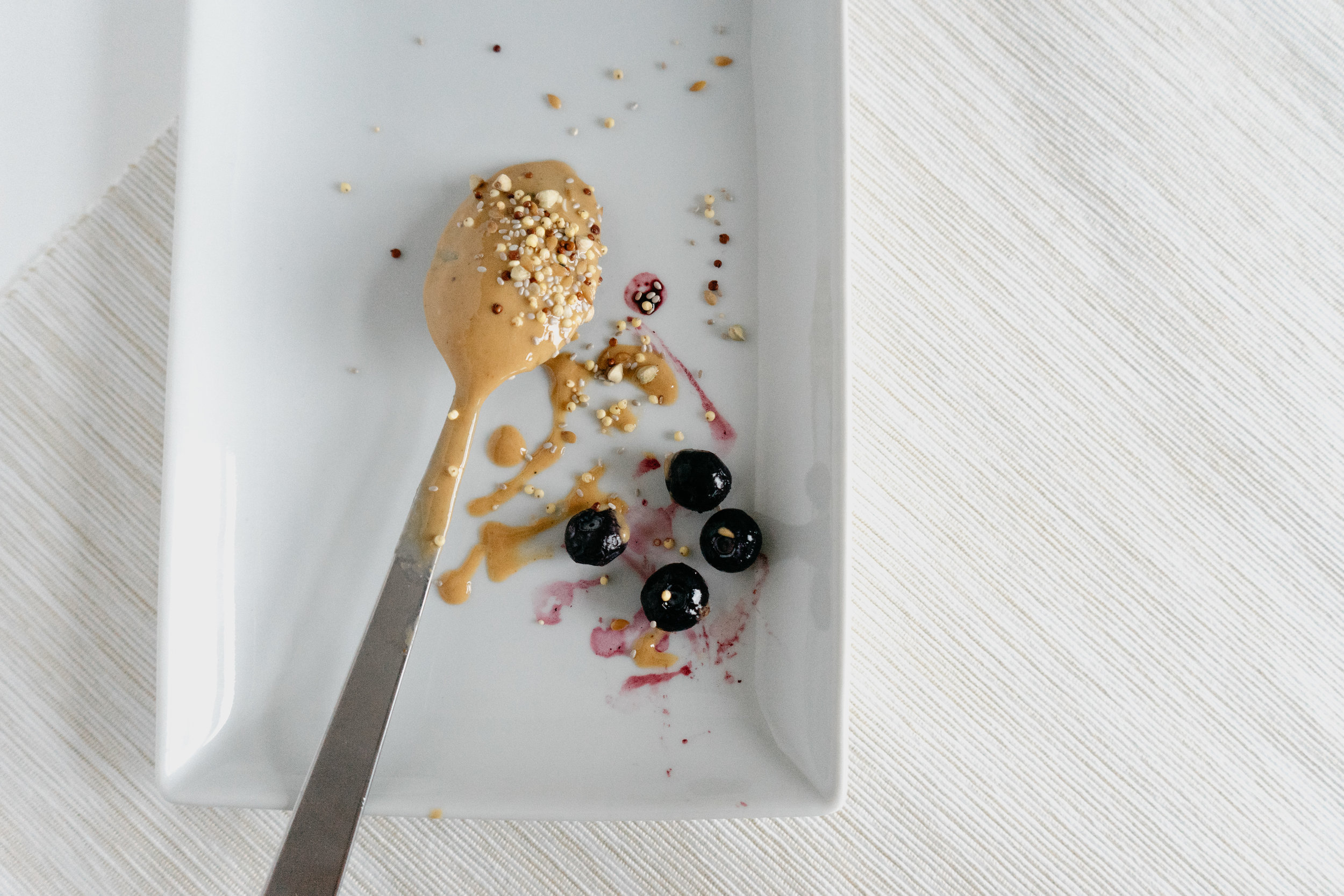 1 cup frozen blueberries
3 frozen strawberries
1 1/2 tbsp cashew butter
1 heaping tbsp flax seeds (I used Trader Joe's Super Seed & Ancient Grain Blend)
1/4 cup almond milk
1 cup filtered water
1 scoop vanilla protein powder of choice
Next: Blend those goodies together. Pour in cup and drink up!