Cucumber Gin Shots
Have I mentioned how much I am loving cucumber in my drinks this summer?! While Colorado is starting to hit 90 degrees on the regular, I'm diving into refreshing drinks to keep us cool on the patio. While I think cucumbers only add just a hint of flavor on my salads, it packs a punch when muddled and added to cocktails. Thanks to @officially_mikewest's recipe, it also work well with other flavors like elderflower, lime, and gin.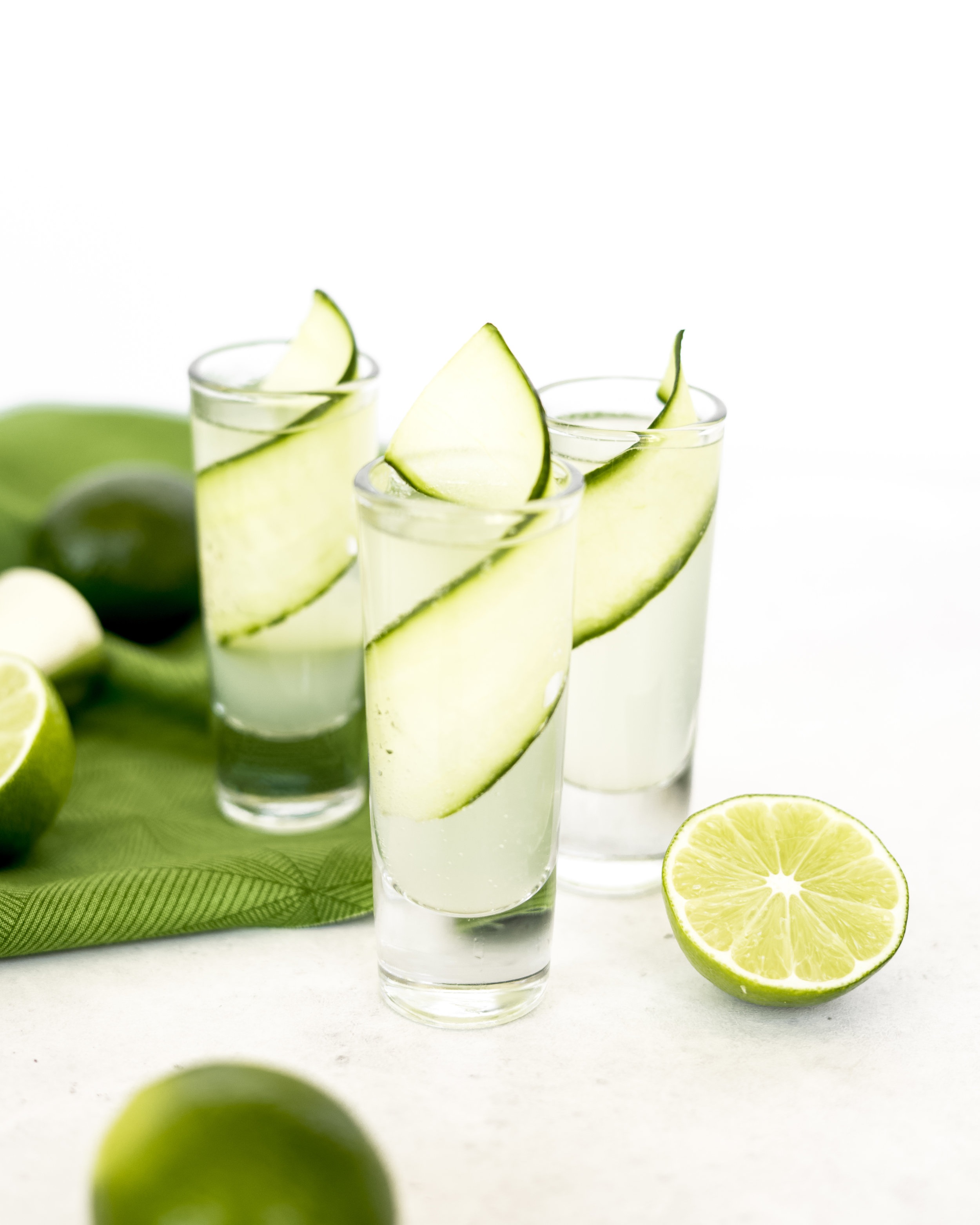 1 oz Fid Street Gin
.75 oz Fiorente Elderflower
Barspoon Lime Juice
Splash Soda
Garnish: cucumber slices
Instructions: Muddle 2 cucumber wheels (per shot) in a shaker tin. Add all other ingredients (except the soda). Shake all ingredients hard for 4 seconds. Fine Strain into a shot glass. Splash soda over the top.